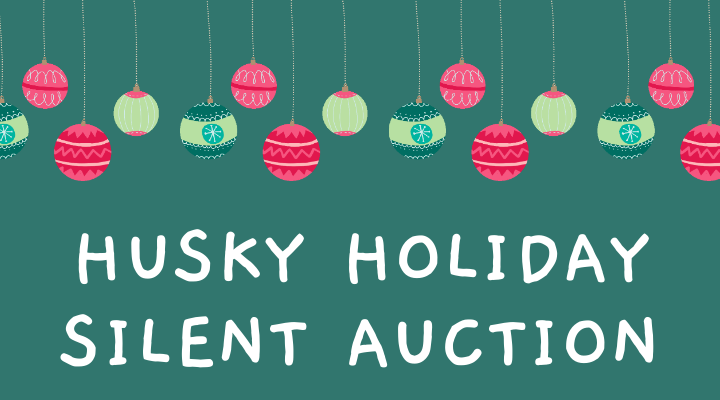 Husky Holiday Silent Auction
Each year, St. Ursula School holds a Silent Auction in conjunction with the annual Harvest Festival. In an unconventional year we are hosting our Silent Auction completely online at the start of the holiday season. This three-day virtual event, the Husky Holiday Silent Auction, will take place on November 30th through December 2nd. Last year's Silent Auction raised more than $10,000 to help fund ongoing programs and improvements that help provide funding for instructional resources, co-curricular programs and campus upgrades which all directly benefit our students.
Visit our Silent Auction Website
The auction opens at 8:00 AM on Tuesday, December 1st and begins closing on Thursday, December 3rd at 8:00 pm, with one category closing every 5 minutes through 8:40 pm.
Auction Guidelines
Please see the document below for the auction guidelines.
Husky Holiday Silent Auction Guidelines
Become a Corporate Sponsor
If you or someone you know would like to become a sponsor of the Husky Holiday Silent Auction, please fill out the form below. In exchange, you will receive excellent community exposure.
Silent Auction Corporate Sponsorship

Make a Donation
The Silent Auction Committee is seeking donations from the St. Ursula School and Parish community, individual benefactors, and local and regional businesses. Please consider donating goods or services. Monetary donations are always appreciated!
Silent Auction Donor Request Letter

Questions?
Members of the Silent Auction Committee are available to pick-up any local donations. Please note that St. Ursula School is a tax-exempt, non-profit organization. Our tax-exempt number is 45-2645437.
Please contact Jennifer Zellinger at 410.487.1961 or jenniferzellinger@hotmail.com to arrange pick-up or with questions you may have.
Thank you to our sponsors!
Gold Sponsors