Arts & Music
Art
The St. Ursula School Art Club, directed by Ms. Silvis, is open to students in grades 6 through 8 who have a passion for art and would like to expand their talent and creativity beyond what is taught in the classroom. Members of the SUS Art Club work throughout the year on various art projects and activities, as well as keep a personal sketchbook. The Art Club meets on a weekly basis.
Music
Choir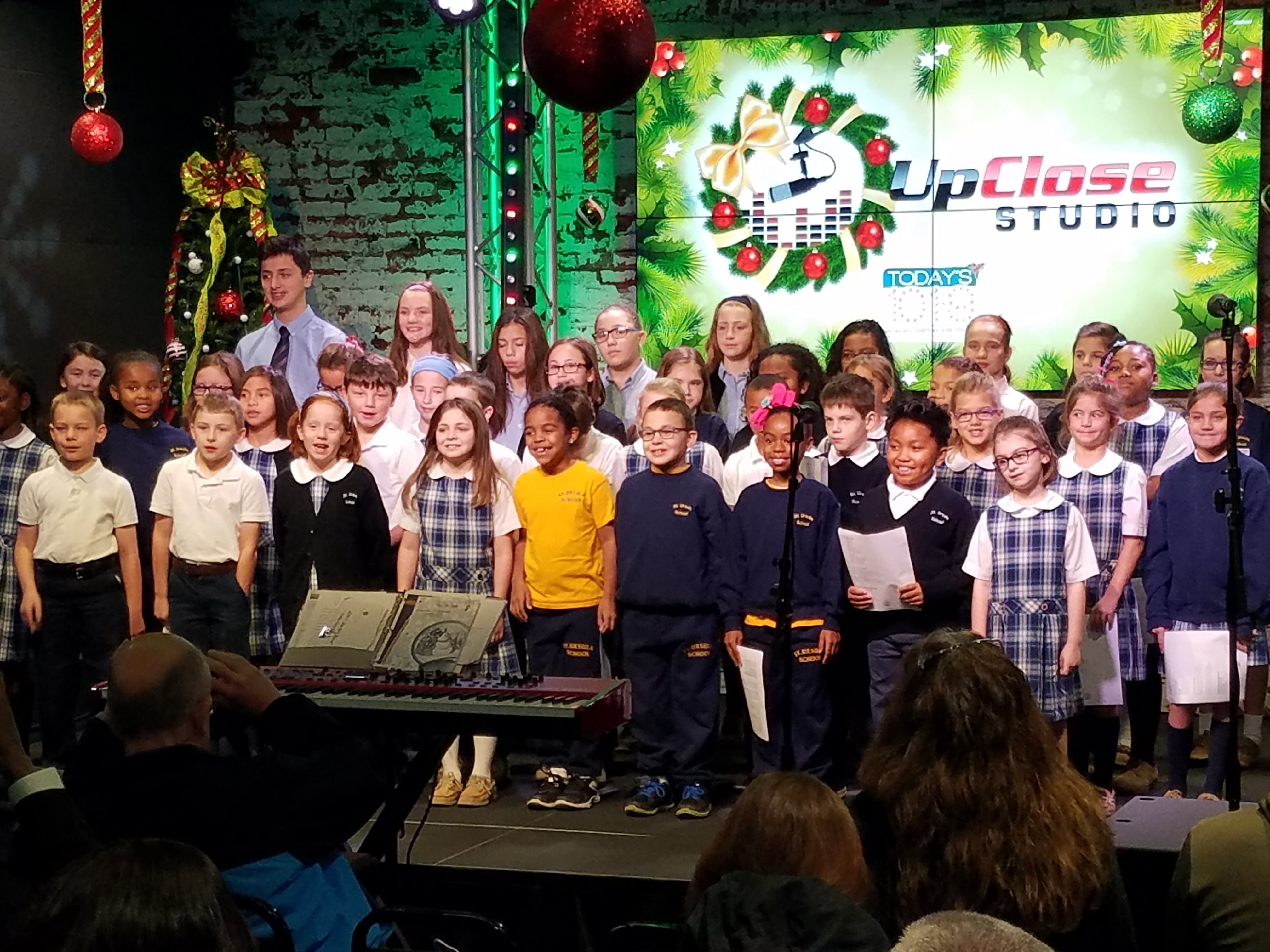 The choir performing at WLIF 101.9.
The St. Ursula School Choir, directed by Mr. Morgan, is an after school extra-curricular activity, which is open to students in grades 3 through 8. The SUS Choir meets weekly for rehearsals. There are two major concerts per year-a Christmas Concert and a Spring Concert. The Choir sings at school masses, prayer services, and various events outside of school. Students also have the opportunity to go on Choir field trips to local radio stations and Christmas events.
Band
Students in grades 4 through 8 may enroll in the Instrumental Music Program, directed by Mrs. Weglein. Lessons are held during school hours, once a week for one half hour. Band lesson times rotate so that students have their band lesson at a different time each week. It is the responsibility of each student to contact the teacher of his or her academic subject(s) for any missed work. Full band practice is held after school once a week for the advanced students. The school has contracted with the Instrumental Music Program for this program. Members of the St. Ursula School band will have the opportunity to perform at school concerts and assemblies, as well as events and competitions outside of school.
Drama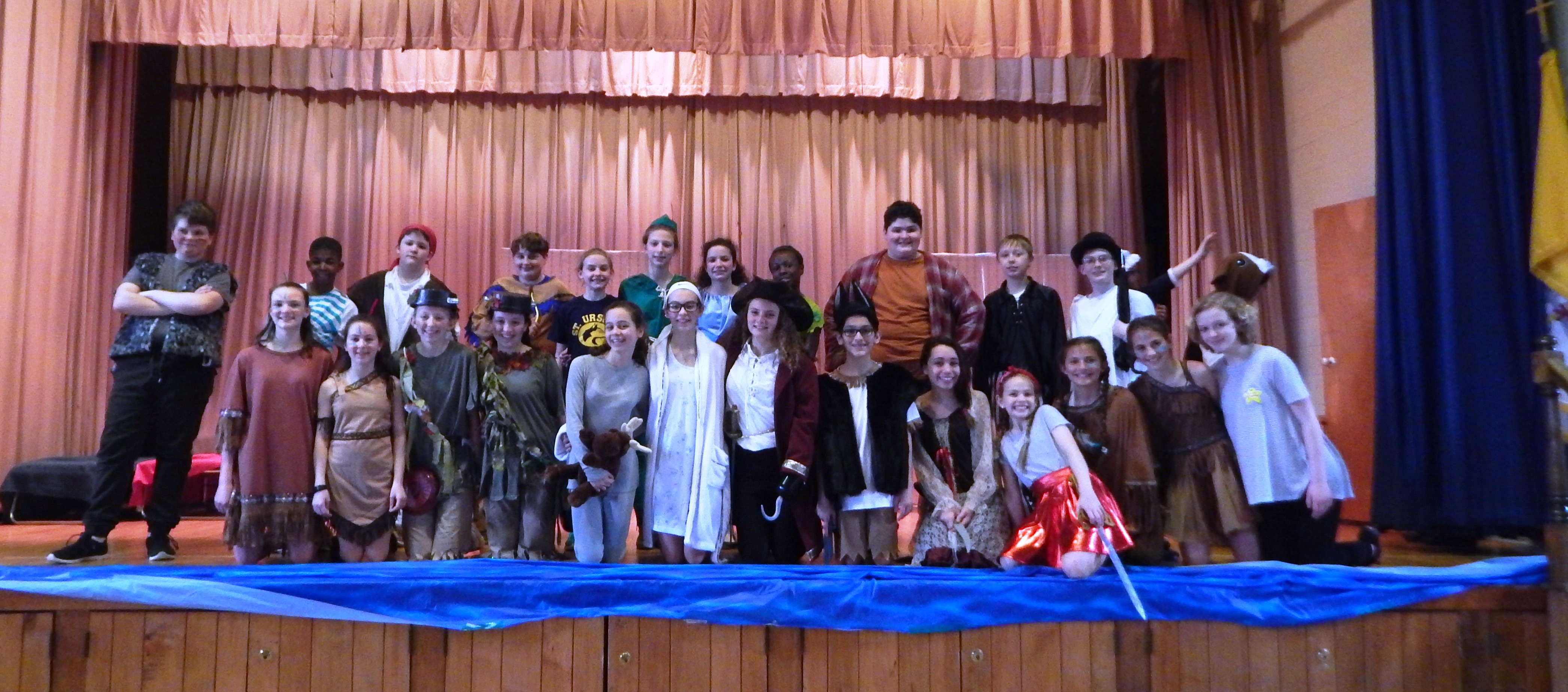 Each spring, middle school students put on a play for the students and the St. Ursula community. In recent years, they have performed Peter Pan, Cinderella and the Substitute Fairy Godmother, Beauty and the Beast and Dorothy in Wonderland.