Athletics
St. Ursula School offers students the opportunity to participate in Cross-Country, Girls Basketball, Boys Basketball, Track & Field and Cheerleading.
Basketball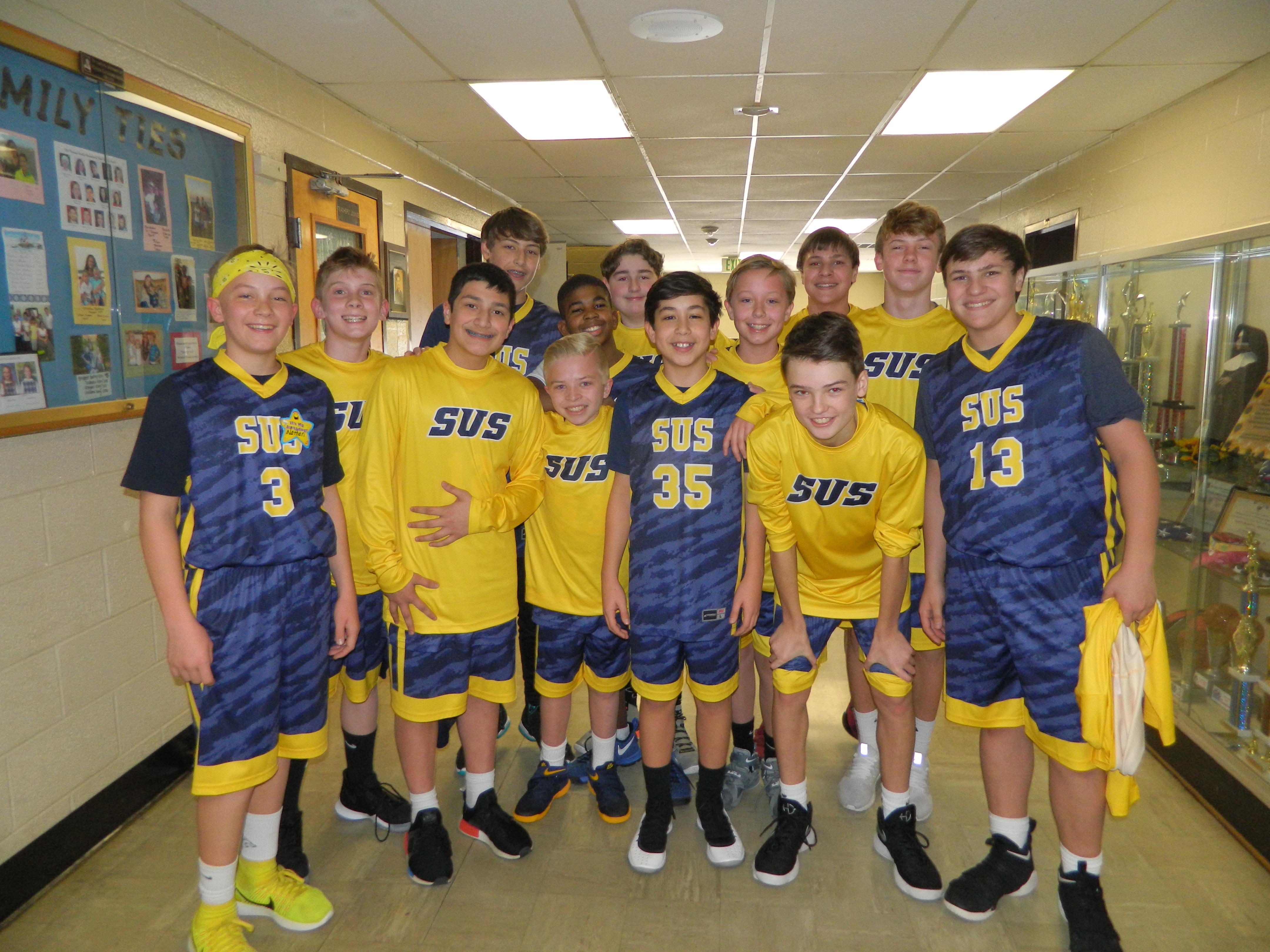 St. Ursula Basketball offers boys and girls teams for grades 3 through 8. League games are played on weekends (Friday - Sunday) from December to February. Teams will play in two leagues that could fall on the same day or different days. SUS basketball teams are eligible for tournaments, including the St. Ursula Al Hahn Memorial Basketball Tournament, from November through March.
Cross-Country/Track & Field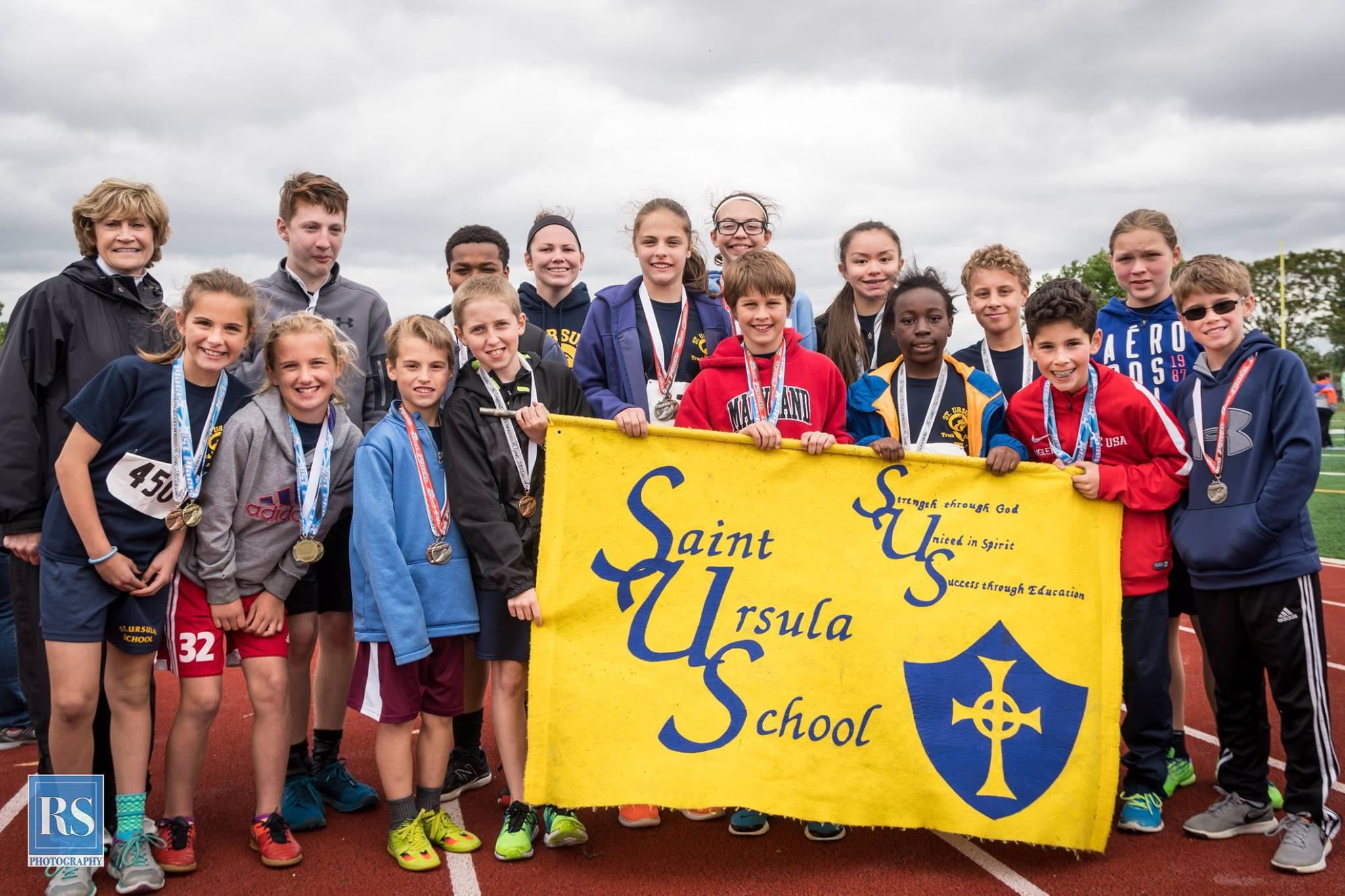 Photo Courtesy: Rex Singleton
The St. Ursula School track team was established in 1992 by Mrs. Kim Altenburger, Director of Physical Education at St. Ursula School. Since its formation, the St. Ursula School track team has participated in a number of track & field events, including the annual Youth Bowl. The St. Ursula School Track team placed 1st in 2005, 2006, 2007, 2008 & 2009 in the Youth Bowl; competing against 9 Catholic schools.
Cross Country Schedule–2016
Cross Country Directions
Cheerleading
St. Ursula School Cheerleading is open to students in grades 1 through 8. Practices start in September, and are held after school for one hour. St. Ursula cheerleaders cheer at select basketball games and school events.